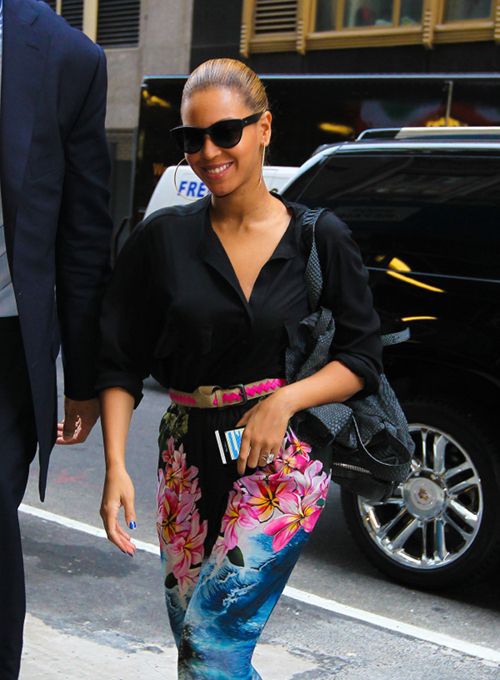 S
he's back to business, Beyonce stepped out today in the perfect seasonal attire.
The singer opted to wear for her business meeting
harem trousers from Stella McCartney that feature a contrasting sea and floral print .
She completed her look, with a pair bright yellow pumps a black blouse and a tan belt with hot pink detailing.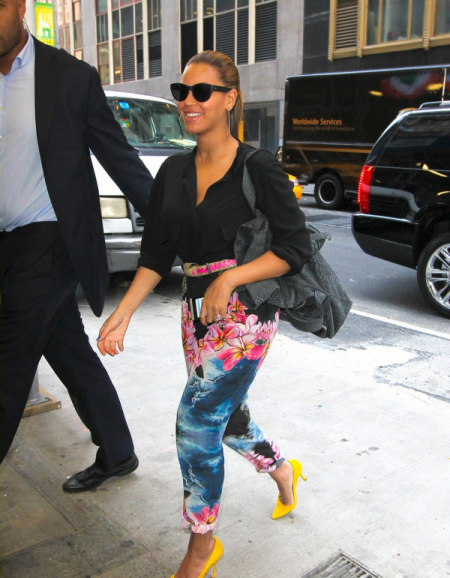 Floral print bottoms are definitely the trend for the season, so I expect to see more ladies blossoming in the warmer days to come.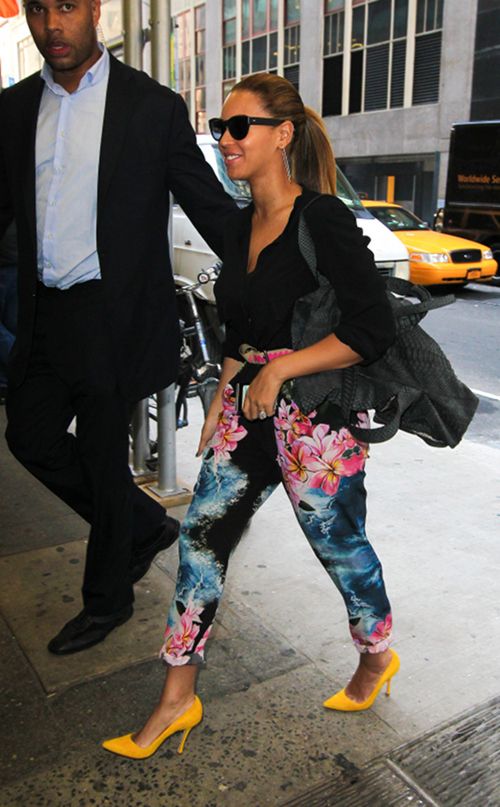 If you want the look farfetch.com offers the pants at the high price of $810. So what do you think of Beyonce's afternoon meeting look? The yellow shoes are bit to bold for my blood, but the pants can make there way to my closet any day.